Gary P. Sereno ...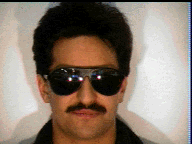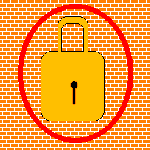 ---
Still under Construction (o.k. so it's been 2 years so far, but who's counting :-) )
New Info !
I have a new love in my life. It will not surprise anyone who really knows me and my happiness of being an Alfesi and Tifosi. I am now the proud owner of an Alfa Romeo 164 3.0 v6, and evan though in the 9 months I've had it there have been some bad bills, I still love the car. Any one who loves to drive ought to try one of these babies :-)

Pictures and Alfa related links to follow
In the mean time, here are a number of off-peak haunts of mine.

The Electronic Frontier Foundation
And for those with spare time on their hands (oh and understanding Sys-Opps and Sys-Admin)

Monochrome BBS
Check out it's food and drink section. It is also one of the best sources of on-line computer help around.
And here's the link through to my new Bon Viveur's Page (not that I don't like to eat or anything '-) )
---
Contact Information
E-Mail:

-----BEGIN PGP PUBLIC KEY BLOCK-----
Version: 2.6.2i

mQCNAy/9FVQAAAEEANezpTsN3A6fD1wxqffksT6OtHremQJNFvPm6Oj7KQiMZGnV
QnlA8liFbOv5/hHdYBXQGwBQgjB9MaBZBXSc4S2REf4l8n+PTr1RHdpu0Trk5bxN
7snO/ZxaybbhVUIM2Kj3KVAjbQtRmvkk3adznGx0ZMSW+O+zb3Tr10iEgBdZAAUR
tBdHYXJ5IDxnYXJ5c0BiY3Mub3JnLnVrPg==
=qE3W
-----END PGP PUBLIC KEY BLOCK-----

Voice:
Phone: 01923-XXXXXX
---